Features
13x Lighting
36x Light dimming or color control
4x Appliances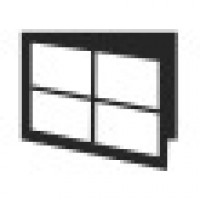 20x Window sensor
8x Blinds or roller shutters
1x Circulation Pump
1x Water supply
5x Irrigation
1x Garage Door
1x Cooling
1x Jablotron
1x Heating control
---
⭐ ⭐ ⭐ ⭐ ⭐ 5/5
I chose the SmartComfort company based on a number of positive reviews as well as the distance to the building. I must say that after the initial communication with Mr. Slobodnik and the overall installation of TapHome, I could not have chosen better. Super communication, delivery on time, later very willing service for additional settings. I definitely recommend further.
Matej Líner 2022.09.05 — 6 months ago
---
⭐ ⭐ ⭐ ⭐ ⭐ 5/5
We chose the Smartcomfort company at the beginning also because of the Taphome application, which suited us with its options that it can provide to the user. The design and speed of the application cannot be compared with the competitive offers that the Slovak market currently offers. Over time, this emotional selection of ours has proven to be the best possible option that anyone interested in an intelligent home solution can choose. In addition to all that Smartcomfort and Taphome offer on the technical side, I highly appreciate the overall approach and communication on the part of Smartcomfort, especially Mr. Slobodník. His prompt responses to our requests, proposals for individual solutions right from the start, and ongoing solutions to various technical situations that still arise during implementation are of really high quality. The variability and flexibility that we encountered during this cooperation cannot be neglected either. Not once has the answer to our requests been no. On the contrary, Mr. Slobodník always came up with a solution on how to do it. I recommend Smartcomfort to everyone who decides on a smart home.
marian matlak 2022.08.31 — 6 months ago
---
⭐ ⭐ ⭐ ⭐ ⭐ 5/5
Super
Peter Jakubik 2022.08.08 — 7 months ago
---
⭐ ⭐ ⭐ ⭐ ⭐ 5/5
Communication with the SmartComfort company and specifically with Mr. Slobodník took place and is still taking place at a very high professional level. We handled the installation and integration of the TamHome system. From the initial inquiry, everything was willingly explained to us either via email or in person when visiting their showroom. The installation of the system itself also took place at a high level and without problems. I also positively evaluate the subsequent technical support and help in fine-tuning the entire system. I can only recommend the company SmartComfort and I will certainly use their services in the future expansion of the system.
Peter Holka 2022.08.08 — 7 months ago
---
⭐ ⭐ ⭐ ⭐ ⭐ 5/5
I chose the SmartComfort company based on references and can only recommend it to anyone who is thinking about a smart home. I appreciate the high professionalism of Mr. Slobodník. He designed a solution and adapted it to my needs. The TapHome system is perfect in terms of its options, control and adding other devices in the future as well.
Juraj Kozar 2022.06.26 — 9 months ago
---